Quick Solution & Guidance for How to Convert Outlook Express !
Acquire the proper solution for how to convert Outlook Express to PST, EML, MSG. Here you can get complete view of software working process & ability of this extraordinary tool.
Download, install and start the software. The image below is the first screen that you will see.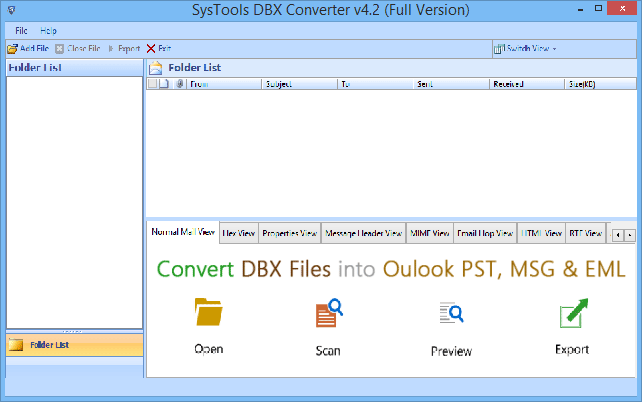 Click and choose the "Add File" where you will be able to add your DBX file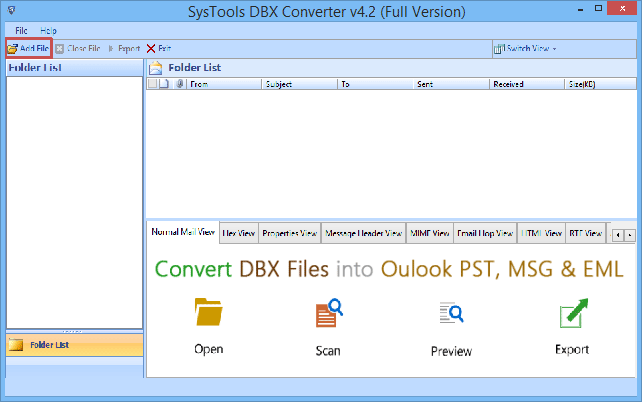 Browse and add as many files as you want to be processed in a single scan.

If you have multiple folder that contain your dbx file you can scan them as well and after processing the software will show you the scanned folder.

Choose the email that you want to view and the software will list every attribute that it exhibits. Choose between the two viewing option to view the emails according to your preference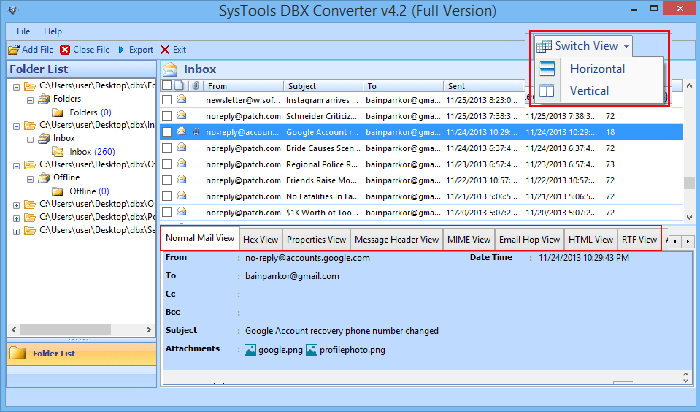 Preview all your emails using the normal mail view that enable you to view the emails just like you do in Outlook.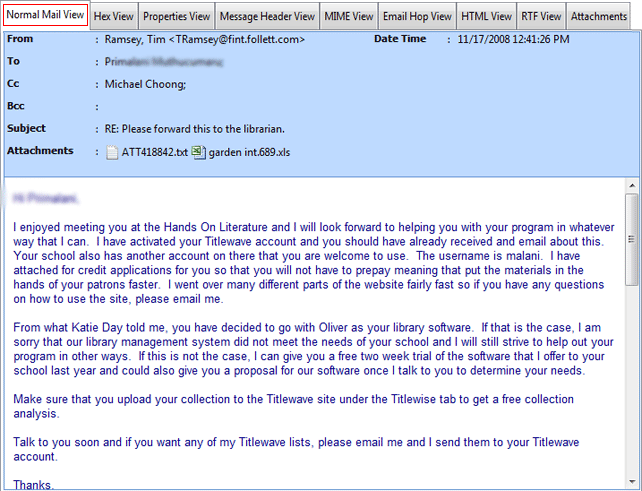 Just click on other tabs available to get different aspect of each email such as to view the properties associated or email attachment.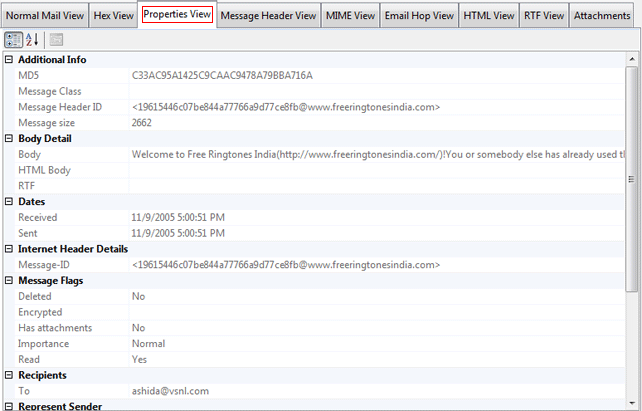 Click all or select the one that you want to export.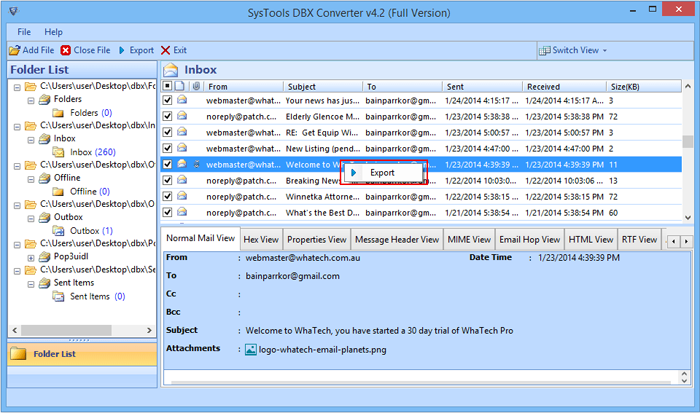 At the time of export if you select to convert them in pst format you will also have the option to manage the converted pst in manageable size by choosing the pst split feature.
In the right hand side of the panel you can also select the folder that you want to retain the emails from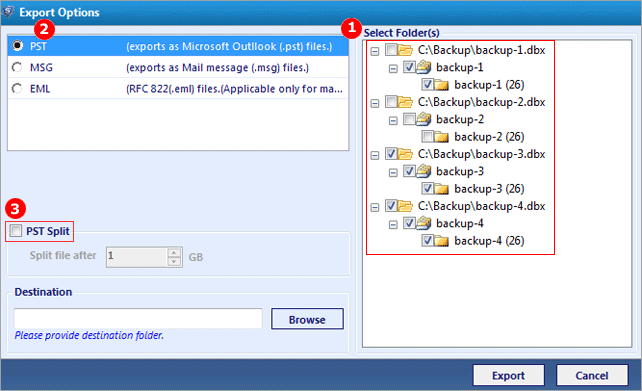 The software will show the success message upon completion of the export

An export message will get generated where you can see the summary of the conversion process.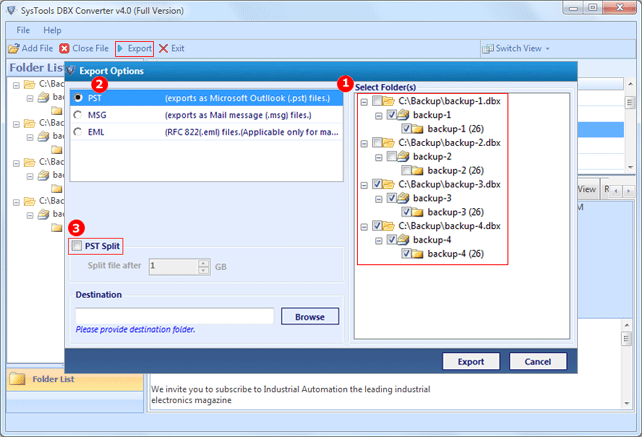 To view the converted pst file in your Outlook Email Client just follow these steps: Open Outlook=> Go to File => Outlook Data File => Location Where you have stored the converted emails.